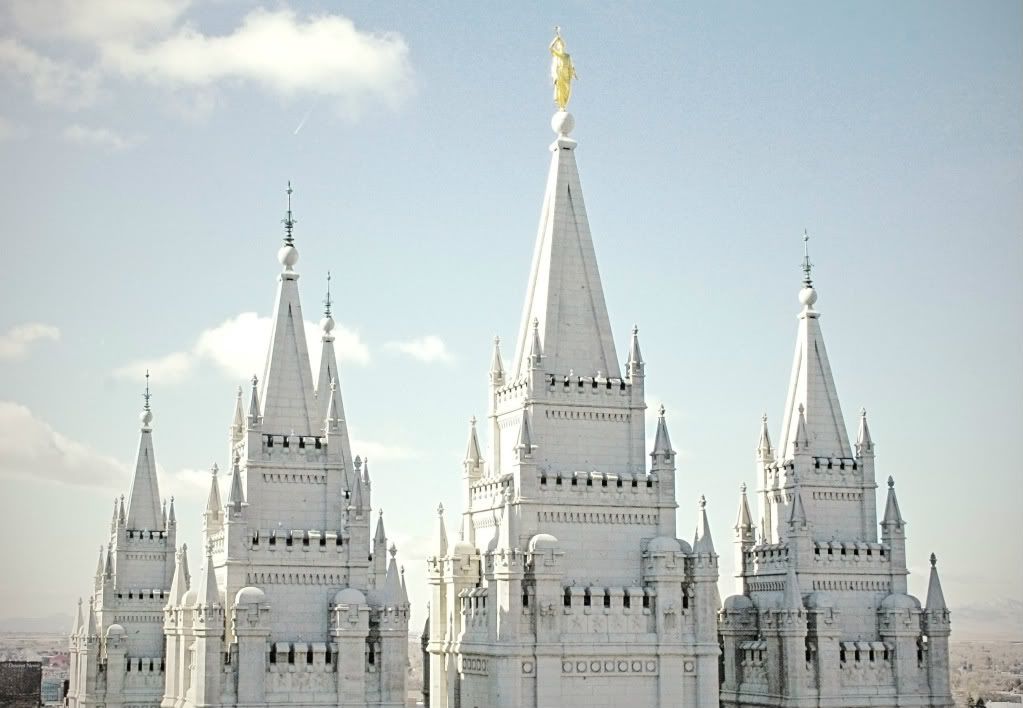 For the past 3 months i've been planning a conference for work. Planning a conference is an easy task until you actually do one. so many details. 50 professors flew into salt lake and met to talk about the book they're going to right on clinical research methods for family therapy. interesting until you hear the word 'research'. anyway. things went pretty smooth...as they should have considering the hours i put into it.
the best part was that calv got to come along. we stayed at the marriott in salt lake and had a couple days of good eating and good people.
this post has nothing to do with the temple besides the fact that we had lunch at the joseph smith memorial building so i snagged a pic of the good view. most of them weren't lds so it was fun to see their reaction to the amazing history and 'grandeur', if you will, of the salt lake temple.
good experience, but i'm glad it's over. now this last semester is going to fly by even faster.
blessings.