if you thought this was cheesy. that's awesome. going along with the theme of the day. especially spending most of it at byu...where most people pretend it's not a holiday and where the rest are quite overbearing with their celebrations.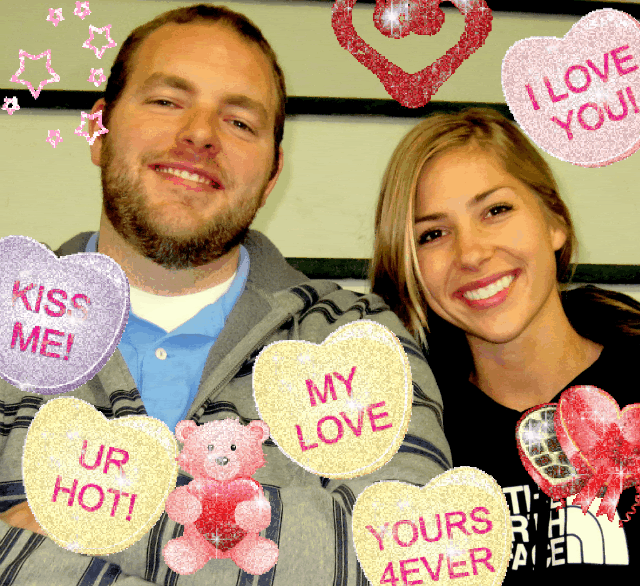 a list about valentines.
1. i am in love-- there is no doubt.
2. i have to admit i didn't want flowers until every girl on my facebook started posting them.
3. valentines was so much cooler as a kid! making the drop off box out of milk cartons or the shoe box was awesome. i spent more work on those than any hw. the bad thing was when your mom would pick out embarrassing valentines to hand out. also you have to take into consideration that they need not to be too 'forward' with the boys. you know the 'be mine' can be interpreted in different ways as a 3rd grader. it was important to give the red power ranger to the coolest kid in class. --also best treat always wins.
4. calv and i went on a run for valentines day- felt so good.
5. my actual valentines celebration will be tomorrow night when all the crowds are no more.
6. but really. facebook. i have to turn you off on holidays. i know it's not bragging...but i wanted to give a shout out to my husband that all i really wanted is some chinese take out. that's serious.
7. biggest loser awesomeness.
8. i even wore a red shirt today...the only one i have in my closet.
9. hahaha valentines day is cheesier with facebook hahahahahah...sometimes i just crack up...sorry for the offensive nature for finding this hilarious.
10. calvin is my man ..and we are hilarious together. not my favorite holiday--but in celebration of 'love' why not eat some good food and chocolate.
if my pic is making you dizzy-- me too...so it might disappear here pretty soon. loves.